Guru TechnoLabs is proud of the people on its team and the atmosphere they operate. Join our firm where respect, honesty, humility, empathy, creativity, and fun are valued. Along with the growth of the company, The company also provides opportunities for employees to improve their personal skills.
Teamwork
We collaborate across departments to address the demands of our clients and assist our company in succeeding.
Friendly Atmosphere
We are committed to building an encouraging and caring environment that fosters personal and professional growth. We grant authorization to assist and enrich our team members
Equality
We provide equal opportunities to all employees. Equality at work ensures that everyone has the same opportunity and compensation.
Humanity
Here, Employees feel free to share their thoughts, doubts, anxieties, and questions with their coworkers and superiors. by implementing these things, HR reinforces humanity.
Trust
Our workplace runs on trust. where junior-to-senior level employees trust each other and collaborate to produce results that help them & the company reach new heights.
Regular appreciation
We pay salaries from time to time and give regular increments to employees. That increases the work abilities and enthusiasm of employees.
Why should you work with Guru TechnoLabs?
We do our best to give our critical employees a healthy working environment in order for can render the best results .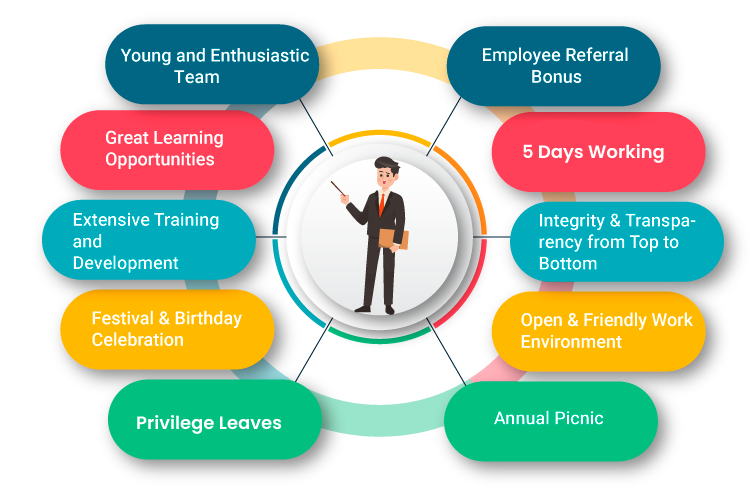 So don't miss the opportunity!!!
The Spire, Office No : 312, Near Ayodhya Chowk BRTS Bus Stop, 150 Feet Ring Road, Rajkot