Top Frontend Frameworks of 2021 for Web Development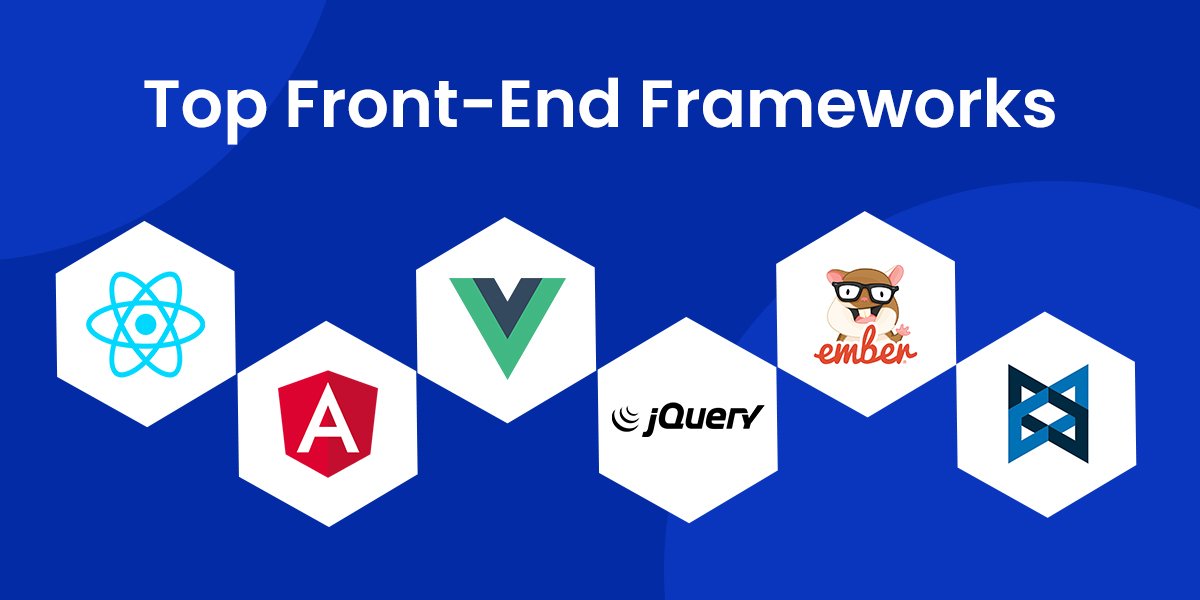 JavaScript is rich in tools, libraries, backend as well as frontend frameworks. There are many options, which creates a lot of confusion.
It gives you a lot of room for experimentation, but sometimes it is hard to know which library or frontend framework you should choose. Furthermore, the framework you select will significantly impact the overall development of the project.
Therefore, you should carefully choose a frontend framework before starting your project.
To simplify your task, we have carried out thorough research and listed the best frontend frameworks based on these factors like popularity, features, ease of integrating libraries (with other Libraries), availability of learning resources, etc.
Moreover, we have listed the pros and cons of top frontend frameworks 2021, when to pick a framework, and when to avoid using it. It helps you to distinguish the most popular frontend frameworks and select the suitable ones for your project.
Let's get a little bit technical now.
The popularity of frontend frameworks is increasing every year. Hence, more developers are looking forward to utilizing the best frontend frameworks available in the market.
Out of various frontend frameworks, React, Angular, and Vuejs have gained a lot of popularity. Moreover, all these frameworks are backed up by a massive community of developers worldwide.
If you are looking for professional web app development services for your project, then you can hire frontend developers from Guru TechnoLabs.
Our developers are skilled in all the top frontend frameworks available in the market. Moreover, they keep themselves updated with the most recent trends revolving in the web & app development world. Hence, they can help you to build something big.